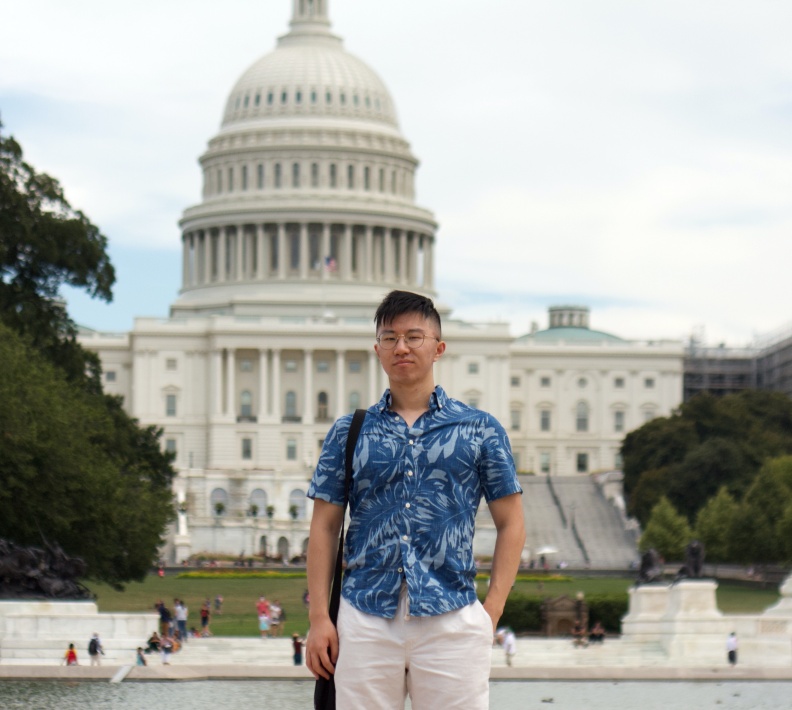 About me
I'm a 3rd-year Ph.D. student at Johns Hopkins University, advised by Bloomberg Distinguished Professor Alan Yuille. I received my B.E. from Tsinghua University. Here is my CV and Google Scholar.
Research
My research interests lie in the field of Computer Vision and Machine Learning.
My current research focuses include: 1) human analysis 2) generative models for computer vision, and 3) transferable learning between virtual and real environments.
Software
Publications
DASZL: Dynamic Action Signatures for Zero-shot Learning
Tae Soo Kim*, Jonathan Jones*, Michael Peven*, Zihao Xiao, Jin Bai, Yi Zhang, Weichao Qiu, Alan Yuille and Gregory D. Hager
In AAAI 2021
[arXiv]
Synthesize then Compare: Detecting Failures and Anomalies for Semantic Segmentation
Yingda Xia*, Yi Zhang*, Fengze Liu, Wei Shen, and Alan Yuille
In ECCV 2020 (Oral)
[arXiv] [GitHub]
RSA: Randomized Simulation as Augmentation for Robust Human Action Recognition
Yi Zhang, Xinyue Wei, Weichao Qiu, Zihao Xiao, Gregory D. Hager, and Alan Yuille
In arXiv preprint, 2019
[arXiv]
UnrealStereo: Controlling Hazardous Factors to Analyze Stereo Vision
Yi Zhang, Weichao Qiu, Qi Chen, Xiaolin Hu, and Alan Yuille
In 3DV 2018 (Oral)
[pdf] [Project] [GitHub]
SampleAhead: Online Classifier-Sampler Communication for Learning from Synthesized Data
Qi Chen, Weichao Qiu, Yi Zhang, Lingxi Xie and Alan L. Yuille
In BMVC 2018 (Oral)
[arXiv]
UnrealCV: Virtual Worlds for Computer Vision
Weichao Qiu, Fangwei Zhong, Yi Zhang, Siyuan Qiao,Zihao Xiao, Tae Soo Kim, Yizhou Wang, Alan Yuille
In ACM Multimedia Open Source Software Competition, 2017
[pdf] [Project]